Architectural Drawings
We work closely with you and our architects to design a beautiful, functional, strong structure that easily passes all City of Chicago (or other municipalities') building codes. Our blueprints are highly detailed, spell out building methods and materials, and speak to everything from the concrete footings to the steel supports to railings and elevations to the anchors, bolts, screws and wood we use.
Having detailed drawings also helps minimize any misunderstands when going from concept / design to execution / building.
We also offer 3-D renderings. Please click here: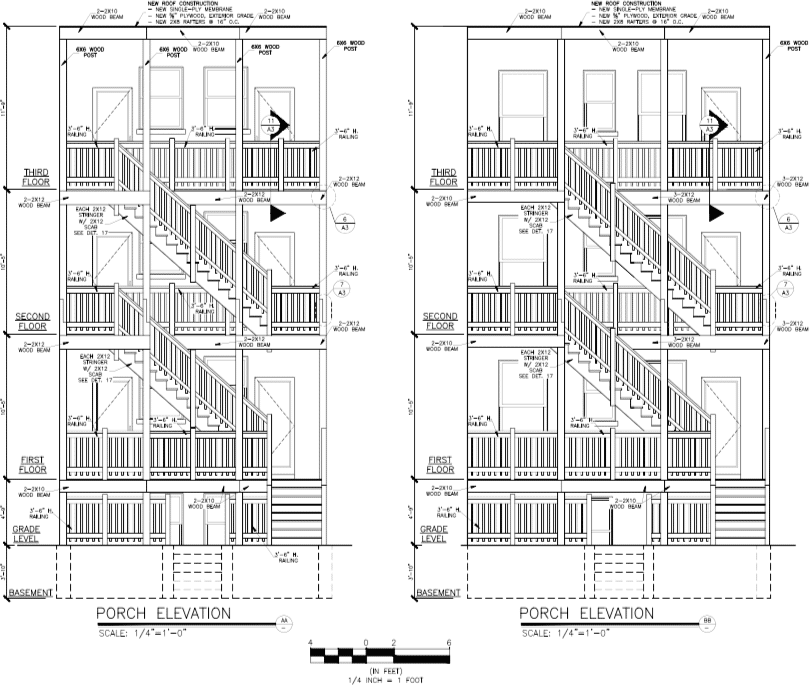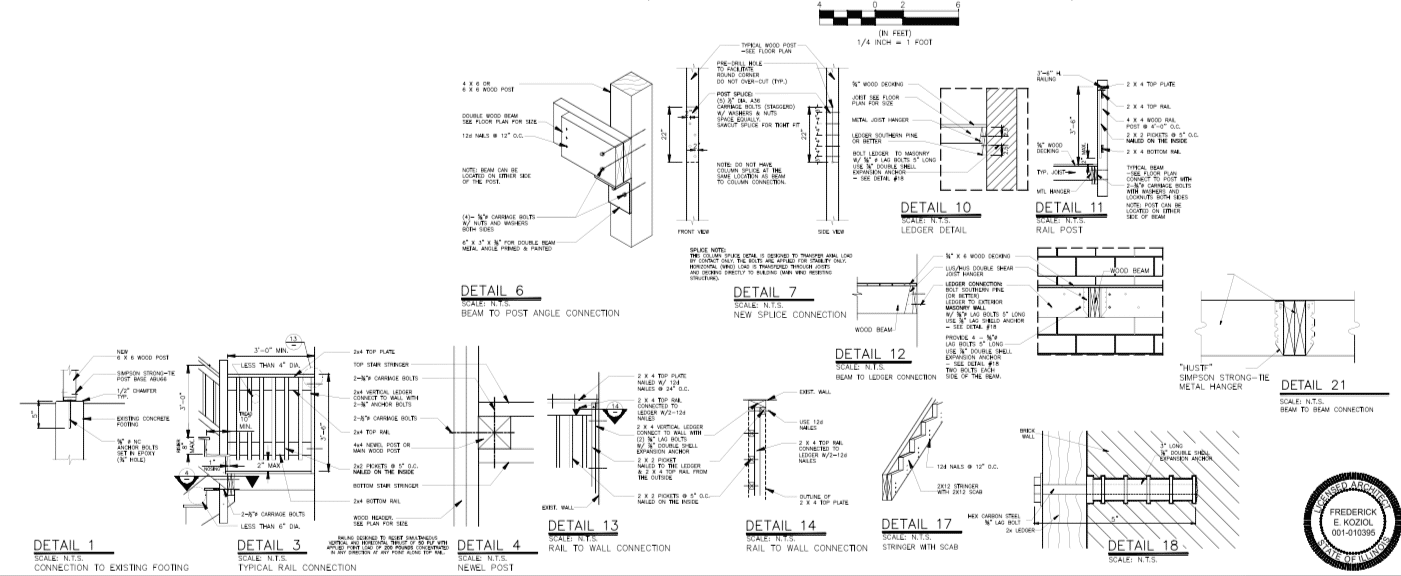 Permits
You can't build a new porch without a permit! We do everything necessary to get your permit so that you don't have worry about it. We complete and submit the necessary applications with the City of Chicago Building Department or your city/town/village's appropriate department (expediting it if needed), and take care of making all requested / necessary changes to get the permit. We're also present at key inspections.